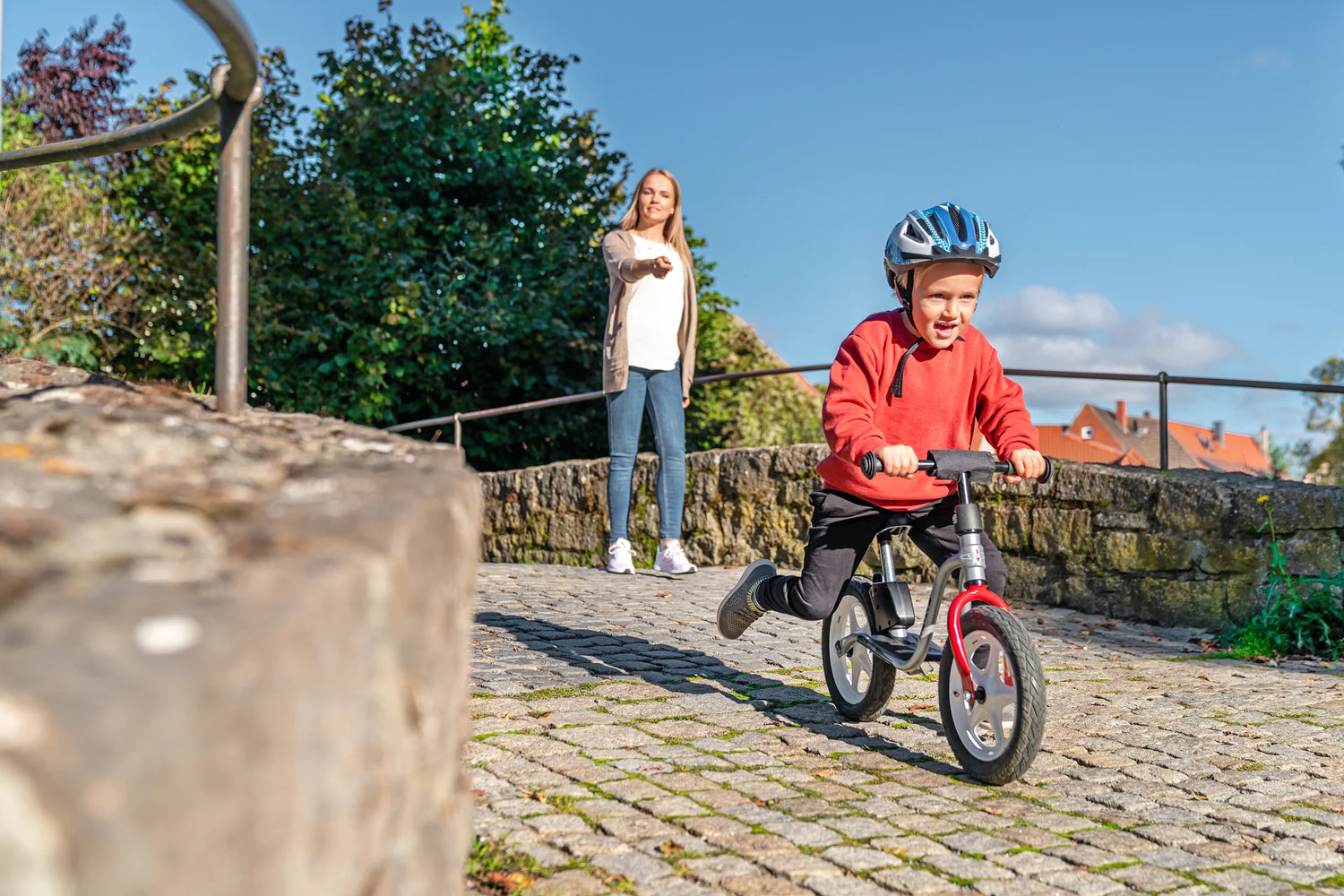 No! There is no risk of overturning!
... mySTOPY is mounted on the rear wheel, so there is no risk of overturning. Of course, we have tested and simulated this extensively with the help of renowned testing institutes and wheel manufacturers - and beyond that we road-tested it in field trials right from the start.
The simulation
To be on the safe side, we engaged professionals who are specializing in simulations for the aerospace, automotive, and shipping industry.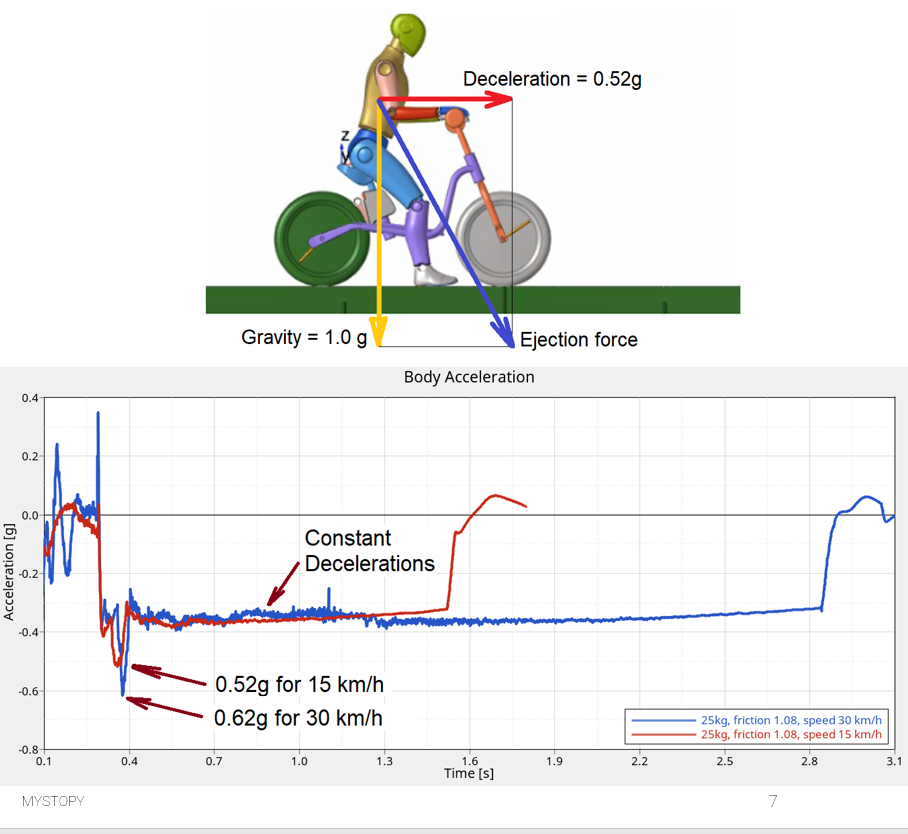 With the help of the simulation, we were able to demonstrate that the child does not feel the braking effect and that there is no risk of overturning.
Testing under extreme conditions (weight/speed/ground conditions):
- Weight 25 kg (max. permissible weight according to the balance bike manufacturer)
- Speed ​​15 km/h & 30 km/h (Regular speed +/- 10 km/h)
- Frictional resistance index 1.08 (dry concrete)
Result:
- Max. resulting deceleration force on body: 0.52 g (15 km/h)
Our radio technology
No other radio-controlled product on this planet can trigger your mySTOPY. This is ensured by a highly encrypted digital transmission protocol with more than 4 billion unique keys and a secure wireless connection (64-bit rolling code - 868.3 MHz).
So it is impossible that your neighbor accidentally triggers your mySTOPY with his garage remote control for example.
Sounds good?
We hope we were able to convince you of the security of mySTOPY.
Partners and testing institutes
PUKY

PUKY has been supporting street heroes for over 70 years and has therefore been involved in beautiful childhood memories for decades now.

Bureau Veritas

Experts in conformity assessment and certification in the fields of quality, health

& safety, environment and social responsibility.

CTC advanced

Test and cerification center for electronic products in accordance with global approval regulations.

Endego

Simulation specialist with a focus on mobility applications

in the air, on and in the water, as well as on the street.