Regular price
€64,99 EUR
Sale price
€64,99 EUR
Unit price
per
Sale
Sold out
mySTOPY braking assistant for the PUKY LR M balance bike
The mySTOPY basic kit offers you everything you need for more safety when riding a balance bike. Our radio-controlled braking assistant is mounted and ready to go within a few minutes. You will receive your mySTOPY with a remote control including a bracelet and an allen key. So what are you waiting for? You'll be amazed how safe braking works from a distance of up to 100 m - and the integrated rear light ensures even more visibility and safety!
Product Details:
-Integrated Li-Ion battery
-1500mAh, 3.7V
-Long battery life
-OFF mode ~250 days
-ON mode ~105h
-Range up to 100m
-Integrated rear light for optimal visibility
-Replaceable braking element
-Secure wireless connection through 64-bit rolling code (868.3MHz)
-Splash proof
-Rechargeable via Micro USB type B
Scope of delivery:
1 x mySTOPY (depending on the selection, large or small)
1 x remote control with integrated status LED
1 x Wristband
1 x Allen key 5mm
Share the product with your friends
View full details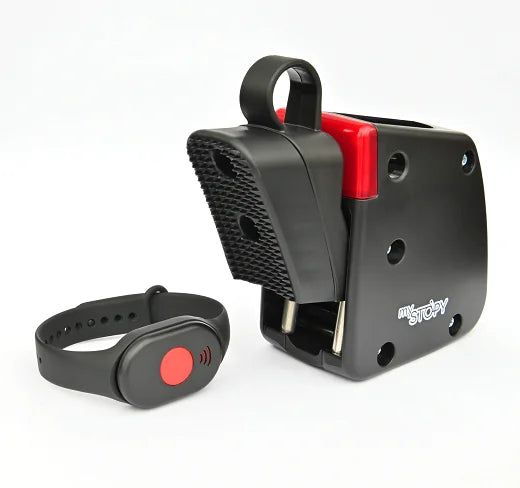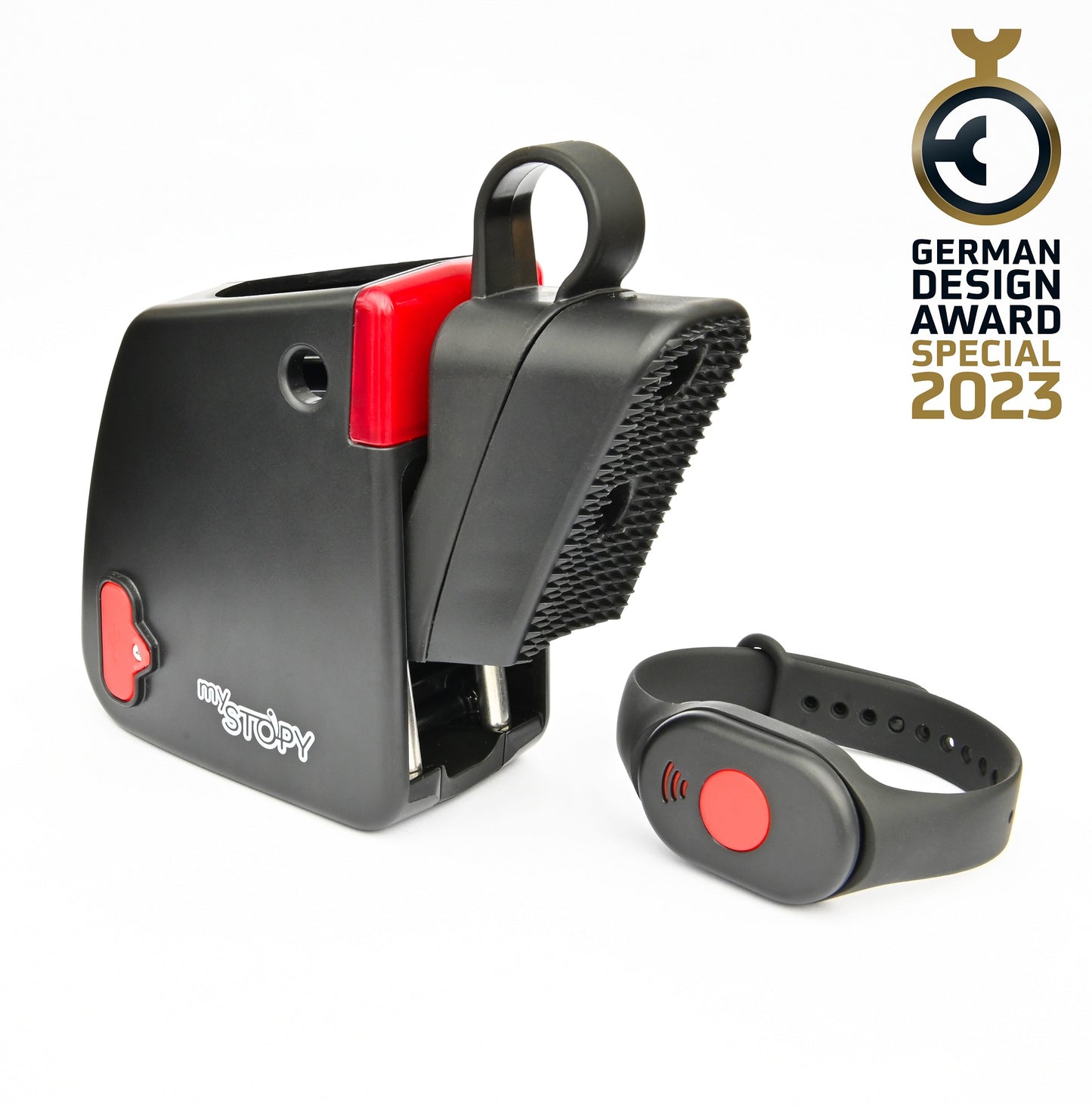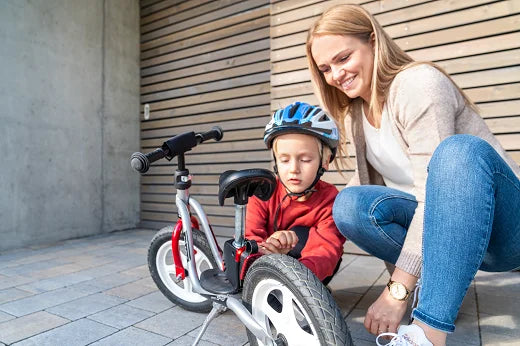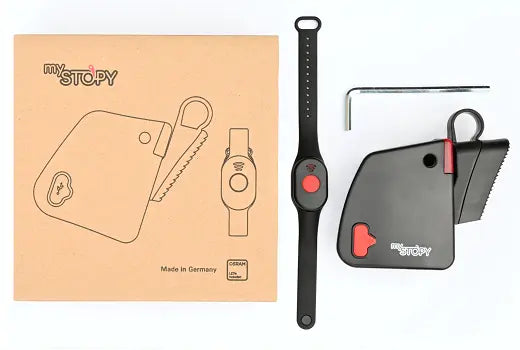 Absolutes muss
Super zum anfangen für puky Fahrer so lernen die Kinder am schnellsten das stehen bleiben und es ist auch sicherer
Beste Erfindung.
Bei unserem kleinen Rennfahrer einfach die beste Erfindung überhaupt. Nach ausgiebigen Tests sind wir einfach komplett überzeugt und dankbar unseren Rennfahrer rechtzeitig stoppen zu können und das Design spricht zudem noch für sich.
Wieder entspannte Spaziergänge
Ich bin etwas bewegungseingeschränkt und kann meinem Sohn nicht hinterhersprinten. Wenn er manchmal träumt und seine Umgebung ausblendet kann ich ihn jetzt im Notfall bremsen. Ich bin sehr dankbar, dass es Mystopy gibt.
Toller Services
Kleines Problem gehabt. Alles sofort geklärt. Klasse Services.
Tolles Produkt
Klare Kaufempfehlung
Wir sind begeistert, es funktioniert einwandfrei und gibt uns mehr Sicherheit auf unseren Spaziergängen. Der Versand war schnell und der Aufbau sehr einfach. Tolle Erfindung, können wir nur weiter empfehlen.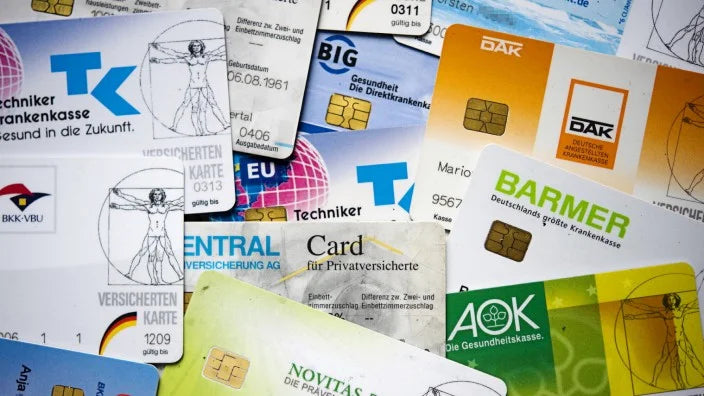 Coverage of costs by your health insureance provider
mySTOPY is a safety-related product that prevents your children from accidents and falls. Because of this, many health insurance companies take over and subsidize the purchase of our brake assistant. Just ask your health insurance provider. We will soon provide you with a corresponding overview of the health insurance companies that are currently covering the costs.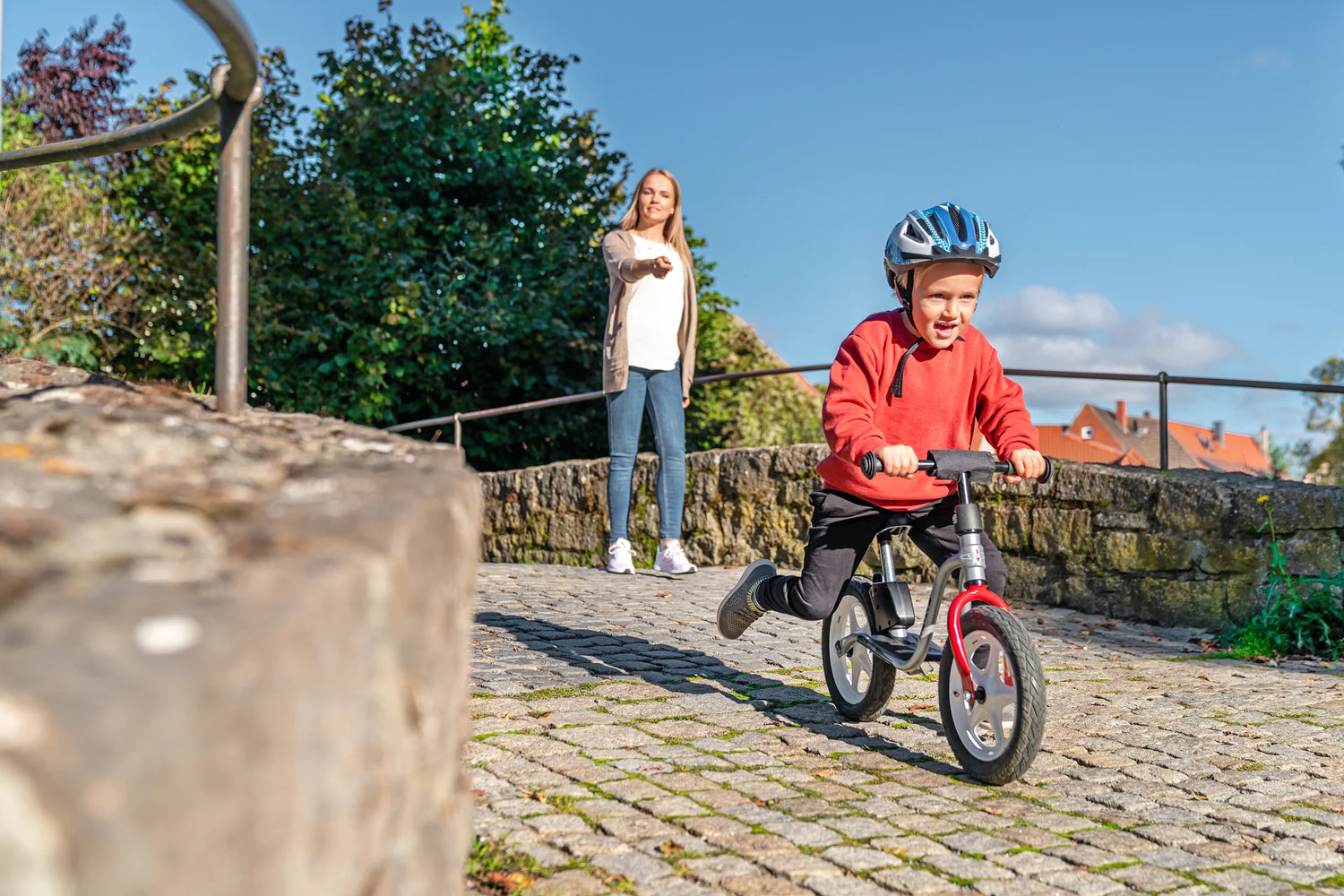 No! There is no risk of overturning.
...mySTOPY is mounted on the rear wheel and only brakes the rear wheel. In order to
there is no risk of overturning. Of course we have
tested this extensively with the help of simulations and test drives.
Learn more...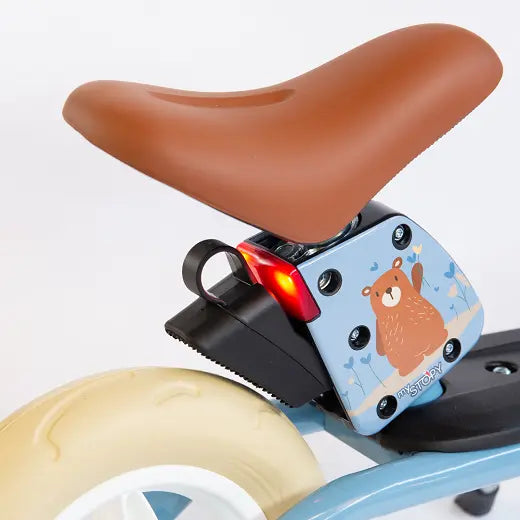 Compatibility of mySTOPY
Our brake assistant currently fits on almost all PUKY balance bikes. In the shop you will find a precise selection. Before ordering, please find out what balance bike model you have. This saves returns and thus CO2.
I don't know which balance bike model I have.
300% inspection

We inspect and test every braking assistant before it leaves our warehouse. So we can assure that every mySTOPY works properly.

Sustainable packaging

We had a box specially designed for our product that does not require any plastic or outer packaging - and of course it is made from recycled paper!

made in germany

Electronics, plastic, metal, packaging, assembly. Except for the battery, everything is completely made in Germany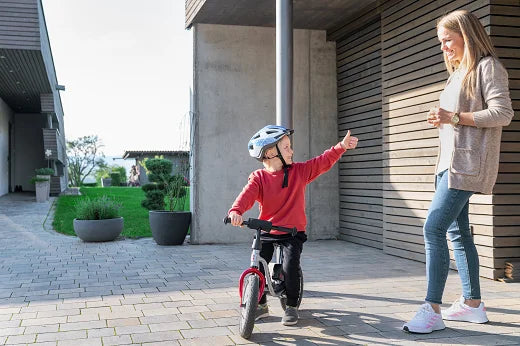 30-day money-back guarantee
100% SATISFIED - OR GET YOUR MONEY BACK
We want you to be satisfied with our product. Therefore: If you are not satisfied with mySTOPY, we offer you a 30-day money-back guarantee.